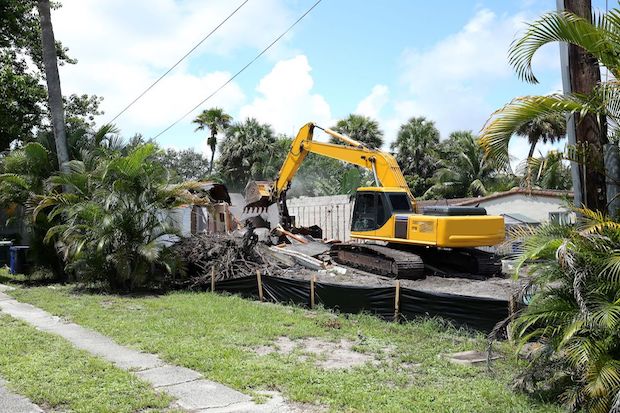 YOUR #1 CHOICE FOR FAST, SAFE & COST EFFECTIVE HOUSE DEMOLITION.
Brisbane, Gold Coast & Tweed Heads.
Residential Demolition
Gold Coast Demolition have all the equipment required for house demolition services. We perform a variety of tasks before undertaking any demolition works such as performing an asbestos investigation, identifying hazardous materials, obtaining permits, disconnecting utilities and preparing an onsite work plan.
We are a full service interior  and exterior demolition contractor servicing the Gold Coast, Brisbane and Sunshine Coast offering professional and prompt demolition services.
Residential demolition is performed through the following steps:
The worksite is assessed and all hazardous materials are removed.
The roof structure is removed either mechanically or via manual labour
Depending if a typical or difficult designed building the remaining structure will be attended to mechanically or manually depending on access to the areas
Remaining materials are sorted for recycling and appropriate disposal via certified transportation to the dump or recycling areas.
We can assist with a variety of occupied and operating premises such as:
High rise and industrial strip-outs.
Dismantling of warehouses and cool room panelling.
Lift car, shaft and machine room removal.
Termite damaged wall and framework.
Flood affected site remediation
House demolition wherehouse demolition , strip outs
We love to chat about all things demolition.
We're happy to meet and provide you with obligation free advice about your next project.